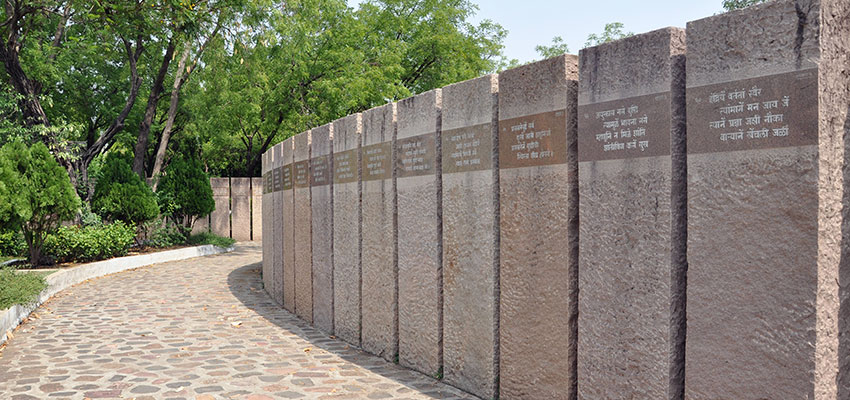 Shri Kamalnayan Bajaj commemorated Acharya Vinoba Bhave's eternal work – the Gitai [The Bhagavad Gita translated by Vinobaji in Marathi for his aai (mother)], by building the Gitai Mandir at Wardha. On receiving Vinobaji's approval, the Kamalnayan Bajaj Charitable Trust started work on building a temple which would be unique in concept and form.
The Bhoomi Pujan was done in the presence of Khan Abdul Ghaffar Khan on 4th November 1964 and the Mandir (temple) was inaugurated by Vinobaji on the 50th anniversary of Gitai.
The Gitai Mandir which stands on 36 acres of land has no walls, no idol or even a roof. It is enclosed by granite slabs, and each slab has a shloka inscribed on it, covering all the 18 chapters of the Gitai. People visiting the Gitai Mandir can get a glimpse into the life and thoughts of Vinobaji through captivating photographs displayed within the complex. There's also a photo exhibition set up inside the Shanti Kutir which succinctly captures the life of Shri Jamnalal Bajaj.