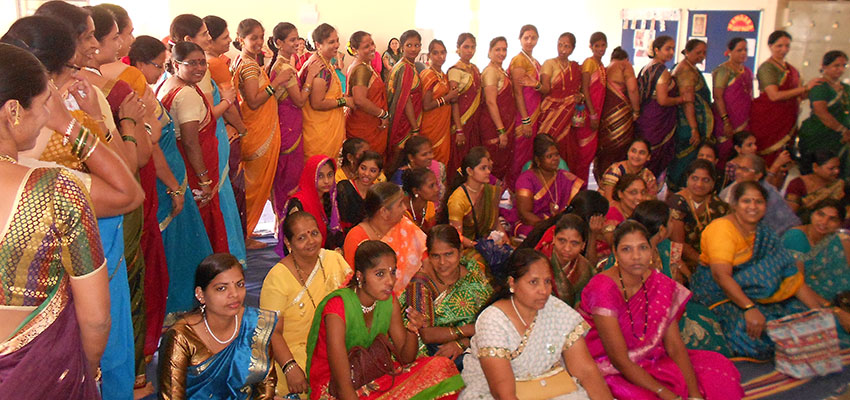 Project Hamaara Sapna, initiated by Ms. Minal Bajaj for Jamnalal Bajaj Sewa Trust, endeavours to transform the lives of the marginalised women and especially those residing in the slums of Mumbai with education, empowerment and entrepreneurship.
Hamaara Sapna was initiated in 2012. The project involves a four tier program to help women realize their potential. Women are trained in life skills, basic sewing and tailoring techniques, advanced designing and market and fashion trends. They get hands-on practical training with professionals.
The project also propagates the use and concept of Khadi. The vision of empowering the society is also linked to the upliftment of the rural women and communities residing in Wardha by importing the Khadi material spun and woven by them for stitching clothes by the Hamaara Sapna women in Mumbai; thus reaping benefits to the rural women as well.
With project Hamaara Sapna, marginalised women have developed holistically. Life skills and overall development activities are also regularly conducted for uplifting the women which include communication skills, spoken English, computer knowledge, finance management, personality development, legal and social aspects, health and hygiene, yoga, civic awareness, time management, etc.