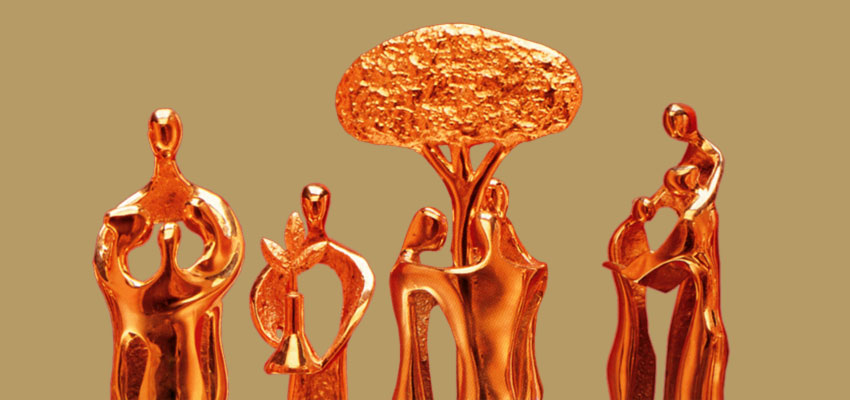 Since 1977, the Jamnalal Bajaj Foundation has been promoting Gandhiji's constructive programs and honouring people who have aligned themselves with the Foundation's causes.
For seventeen fruitful years, Mr. Ramkrishna Bajaj was the leading light of the Foundation. After his demise, the Foundation found an able successor in Mr. Rahul Bajaj who took over as its Chairman. Rahulji, along with a competent Board of Trustees, has continued to nurture the activities of the Foundation.
The Foundation has instituted four annual awards, each carrying a cash prize of Rs. 10,00,000 (or its equivalent in foreign currency), a citation and a trophy; to encourage people to continue with their exemplary work of community development. The awards are given to individuals for outstanding contribution in the fields of:
Constructive work on Gandhian ideologies
Application of science and technology for rural development
Development and welfare of women and children (instituted in memory of Mrs. Jankidevi Bajaj)
Promoting Gandhian values outside India by individuals other than Indian citizens
To commemorate the birth centenary of Mr. Jamnalal Bajaj, the Foundation presented a special award to Dr. Nelson Mandela in 1990, which consisted of Rs. 5,00,000, a citation and a specially sculptured trophy signifying Dr. Mandela's fight for freedom.
The Jamnalal Bajaj Awards are regarded as the most coveted ones in the field. The stature of the members of the Council of Advisers and Selection Panels has played a pivotal role in maintaining the integrity of the awards. Over the years, Presidents and Prime Ministers of India, Chief Ministers, Finance Ministers, social and spiritual leaders and Nobel Laureates have graced the award functions as Chief Guests. For detailed information visit www.jamnalalbajajawards.org/
The Jamnalal Bajaj Foundation is also committed to the rural development activities in the Wardha district. The Foundation substantially funds programs which facilitate economic development, hygiene and health care, child and adult education, women and child welfare and alternative use of natural resources. Of special significance is the Foundation's financial contribution to widows and children of farmers of the Vidarbha district who have committed suicide.