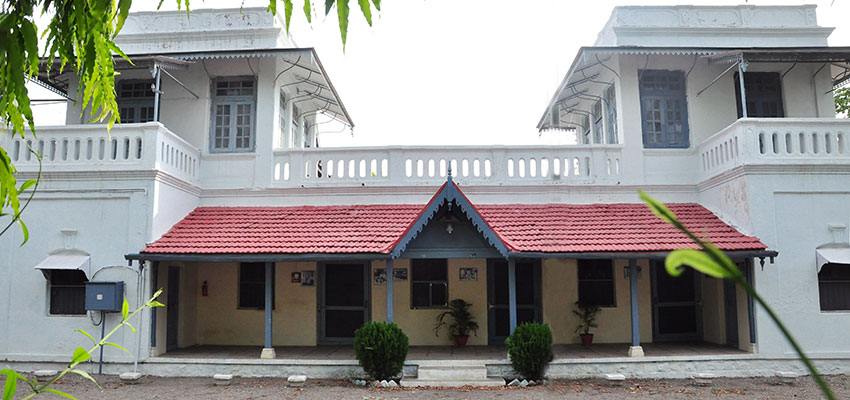 Bajajwadi - Epicentre of Gandhiji's Constructive Work
The meeting place for Gandhian 'revolutionaries', the birthplace of ideas that changed India's destiny - Bajajwadi at Wardha had a lot happening within its four walls.
At Jamnalalji's insistence, Gandhiji came to stay in Wardha. It was a regular feature to see eminent political leaders, freedom fighters, social activists and other national leaders visiting Bajajwadi to meet Gandhiji. Pandit Jawaharlal Nehru, Dr. Rajendra Prasad, Maulana Abul Kalam Azad, Sarojini Naidu, Netaji Subhas Chandra Bose, Sardar Vallabhai Patel, Khan Abdul Ghaffar Khan, Acharya Kripalani, Dr. Pattabhi Sitaramayya and many others have also stayed at Bajajwadi when they visited Wardha.
Consequently, the place became the epicentre of Gandhiji's constructive and political activities; and also served as the venue for many Congress Working Committee meetings. In 1935, a World Peace Conference was held here. The first draft of the resolution of the Quit India Movement of 1942 was prepared, discussed and passed at Bajajwadi.
Bajajwadi, which is now maintained by the Jamnalal Bajaj Seva Trust, was regarded as the national guest house during the freedom movement. Even today, this place of historic significance reverberates an aura reminiscent of that era.