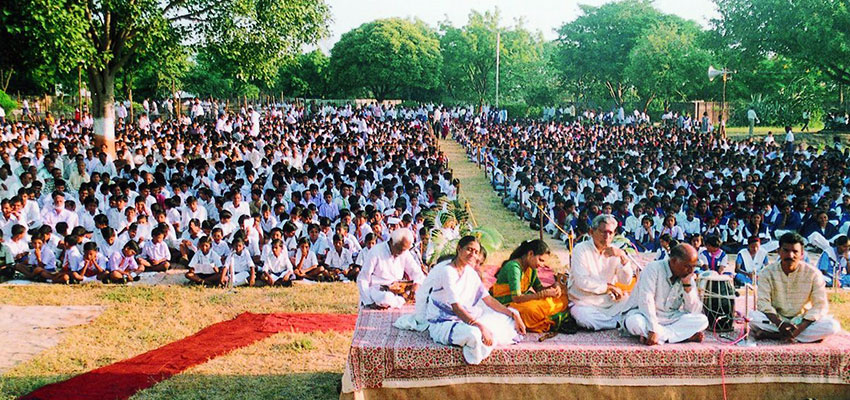 Acharya Vinoba Bhave wanted the lessons of life revealed in the Gita to enlighten as many people as possible. The Gita Pratishthan was established with the intent to disseminate the eternal message of Gita and its Marathi version, Gitai, rendered by Vinobaji in 1930 and first published by Jamnalalji.
Since its inception, the Pratishthan has been conducting bi-annual competitions on different chapters of the Gita and Gitai among primary and high school students who are awarded with certificates and prizes.
The activities of the Pratishthan receive enthusiastic response, with over 2.25 million students having participated between 1978 and 2004. In 2002-2003 alone, 70,000 students took part in the competition.
Since 1989, teachers are also trained through training camps with prizes being awarded to those who excel.