Some of the Bajaj Group's company profiles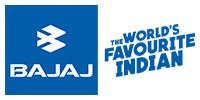 Bajaj Auto Ltd.
Bajaj Auto Limited is the flagship company of the Bajaj group which is amongst the top ten business houses in India.
The Company is the largest exporter of two and three-wheelers in the country. Bajaj brand is well-known across several countries including Latin America, Africa, Middle East, South and South East Asia.
Under the leadership of Mr. Rahul Bajaj, Chairman of the group, the turnover of the Bajaj Auto the flagship company has gone up with expansion of its product portfolio. The company is well known for their R&D, product development, process engineering and low-cost manufacturing skills.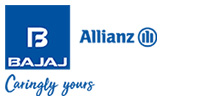 Bajaj Allianz General Insurance
Bajaj Allianz General Insurance offers technical excellence in all areas of General and Health Insurance as well as Risk Management. It is a joint venture between Bajaj Finserv Limited and Allianz SE. Both enjoy a reputation of expertise, stability and strength.
Bajaj Allianz today has a countrywide network connected through the latest technology for quick communication and response through its offices in over 1400 towns & cities spread across the length and breadth of the country.
As a responsible, customer focused market leader, the Company's mission is to understand the insurance needs of the consumers and translate it into affordable products that deliver value for money.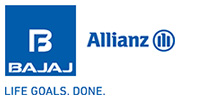 Bajaj Allianz Life Insurance Co. Ltd.
Bajaj Allianz Life Insurance is a union of Allianz SE and Bajaj Finserv. At Bajaj Allianz Life Insurance, customer delight is the guiding principle. The business philosophy is to ensure excellent insurance and investment solutions by offering customized products, supported by the best technology. The comprehensive, innovative solutions combine the technical expertise and experience of Allianz SE, and in-depth market knowledge and goodwill of the Bajaj brand in India.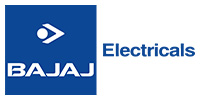 Bajaj Electricals Ltd.
Bajaj Electricals Limited (BEL), a trusted company with a legacy spanning across eight decades is one of the leading Consumer Products and EPC (Illumination, Power Transmission and Distribution) companies in India. It has an expansive network of 20 branch offices, 478 distributors and more than 2,00,000 retail outlets catering to the segment.
BEL believes in promoting a sustainable future through its products and practices and is consciously working towards it with a focus on energy efficient CFLs and LED lights, solar lanterns and street lights, star rated appliances and fans, harvesting wind energy and rural electrification.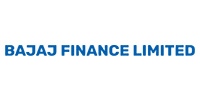 Bajaj Finance Ltd.
Bajaj Finance Limited is a diversified non-banking financial company. It is engaged primarily in the business of financing. The Company focuses on three areas: Consumer Finance, small and medium sized enterprises (SME) Finance, and Commercial Lending. Consumer finance includes 2 wheeler and 3 wheeler loans, consumer durables, personal loan cross sell, salaried loans, co-branded credit card. SME finance includes mortgage, business loans, loan against securities and commercial lending include construction equipment, finance, infrastructure finance and vendor financing.
www.bajajautofinance.com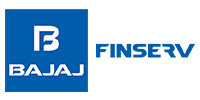 Bajaj Finserv Ltd.
Bajaj Finserv Limited is the holding company for the financial services businesses of the Bajaj Group. It is a consumer focused company which emphasizes on profitable growth and operational efficiency to deliver best results to all its stakeholders.
Bajaj Finserv won the CIO 100 Innovation Award for two innovations - EMI Card and Flexisaver, for exemplifying the highest level of operational and strategic excellence in information technology (IT).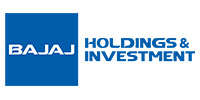 Bajaj Holdings and Investment Ltd.
Bajaj Holdings and Investment Ltd. is a non-banking financial company which is primarily an investment company. The Company focuses on generating long term capital appreciation. It also provides strong financial, managerial and operational support to its group companies. Bajaj Auto Holdings Ltd. is a subsidiary of the Company. It is headquartered in Pune.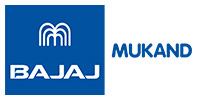 Mukand Ltd.
Mukand Limited was incorporated in 1937 in Mumbai. It is a multi-division company involved in the business of Manufacturing Steel and Industrial Machinery. The Company is a leading supplier of alloy steel to the automobile and auto component industry and a leader in the manufacture of high grade stainless steel in India.
Mukand Ltd part of the Bajaj Group is manufacturer of stainless steel, alloy steel, stainless steel billets, exporter of hot rolled bars. The Company is engaged in general engineering work and manufactures iron and steel products, steel castings, steel structural, EOT and other cranes, and various types of industrial machinery. The company exports its stainless steel products to developed and developing country such as USA, Germany, UAE, Hong Kong, Japan, Vietnam, to mention a few.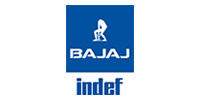 Hercules Hoists Ltd.
Hercules Hoists Limited, an integral constituent of the Bajaj Group was incorporated in 1962, then with technical and financial collaboration from Heinrich De Fries Gmbh, Dusseldorf, Germany to manufacture material handling equipment.
Over the last six decades, its brand: Indef has become synonymous with proven and robust material handling equipment, making it a market leader in the areas of operation. They are manufacturers of materials handling equipment such as triple spur gear chain pulley blocks, chain electric hoists, travelling trolleys, etc.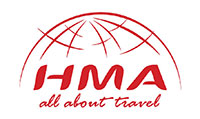 Hind Musafir Agency Ltd.
Hind Musafir Agency Ltd. (HMA) is a full services, IATA certified travel agency. A part of the Bajaj Group of companies, it is in the business with over 50 years of experience. HMA is also recognized by the Department of Tourism (DOT) India and is a member of "The Travel Agents Association of India (TAAI) and "Pacific Asia Travel Association" (PATA). HMA also has in place a strong IT backbone with an AMADEUS enabled system for online Air Bookings.
In 1952 Shri Kamalnayan Bajaj established 'Transport Everywhere', a travel company based on 'trust', a simple philosophy imbibed by Shri Jamnalal Bajaj. In 1962, it was rechristened as Hind Musafir Agency and is one of the oldest IATA recognised agencies in India today.