Jamnalal Bajaj Institute of Management Studies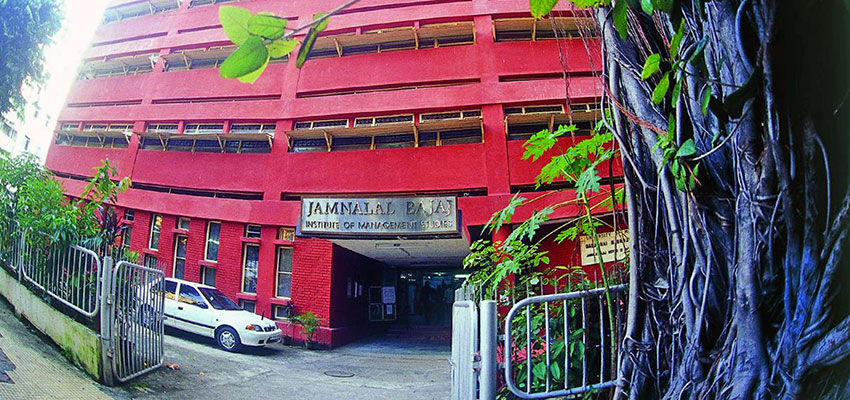 The Jamnalal Bajaj Institute of Management Studies (JBIMS) takes pride in its Indian roots while readying management professionals to take on global challenges. Established in 1965, the Institute gave India its first full time 2-year Masters Programme in Management Studies (MMS).
JBIMS was founded by the University of Mumbai in collaboration with the Graduate School of Business, Stanford University with donation from the Jamnalal Bajaj Sewa Trust. Here students are groomed into management thinkers and practitioners through an in-depth curriculum and mind-stimulating co-curricular activities. Even the Institute's library is a perennial fount of knowledge with a collection of over 40,000 books including classics and latest writings by management gurus. Students gain so much from the Institute that they are moved to reciprocate. The two classrooms revamped by its alumni stand testimony to that.
A specialized course in business ethics was introduced by the Jamnalal Bajaj Institute of Management Studies in 1990 with a grant given by the Bajaj Group, to shape next generation professionals into upright corporate citizens.
Admired as one of the oldest business schools in India, JBIMS ranks as one of the top 25 business schools in the Asia-Pacific region.