Rashtrabhasha Prachar Samiti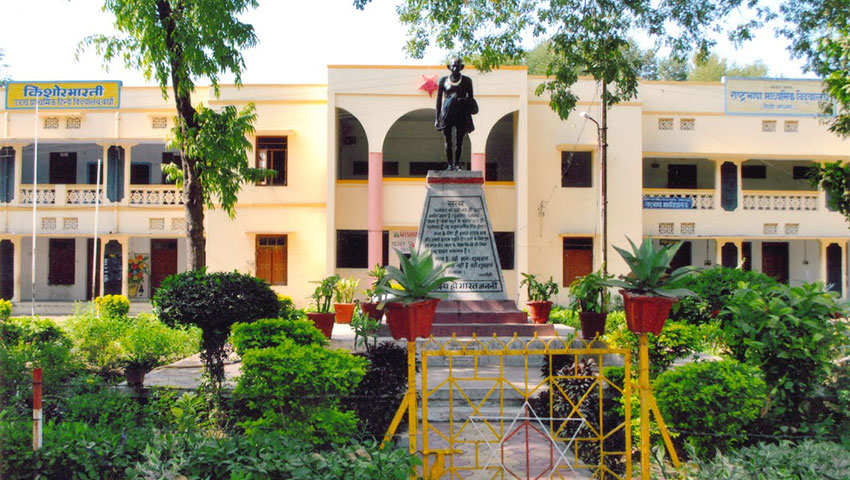 Seeing the great diversity of our country which had different languages and cultural diversity, there was need for one language, which would be simple, widely spoken and used for communication by majority of the population. To address this objective, a meeting was conveyed on 4th July, 1936 at Sevagram at Mahatma Gandhi's residence, which subsequently led to the constituting of Rashtrabhasha Prachar Samiti in Wardha.
With the motto of one national language and one nation, Gandhiji laid the foundation of Rashtrabhasha Prachar Samiti. To convert this dream into reality, Dr. Rajendra Prasad, Rajarshi Purushottam Das Tandon, Pt. Jawaharlal Nehru, Netaji Subhash Chandra Bose, Acharya Narendra Dev, Acharya Kaka Kalekar, Seth Jamnalal Bajaj, Chakravarty Rajagopalchari, Pt. Makhanlal Chaturvedi, Baba Raghav Das and Shri Viyogi Hari - the like-minded freedom fighters, became the founding and poll bearing members.
The primary objectives of the Samiti were to spread, propagate and develop Hindi language in India as well as in foreign countries; to adopt Hindi as the working language and to introduce Hindi on academic and literary level. It also aimed at creating conducive environment to widely and extensively spread Hindi language, leading to unity and co-operation in India for a common cause. The Samiti has regional offices across India in over 20 States.