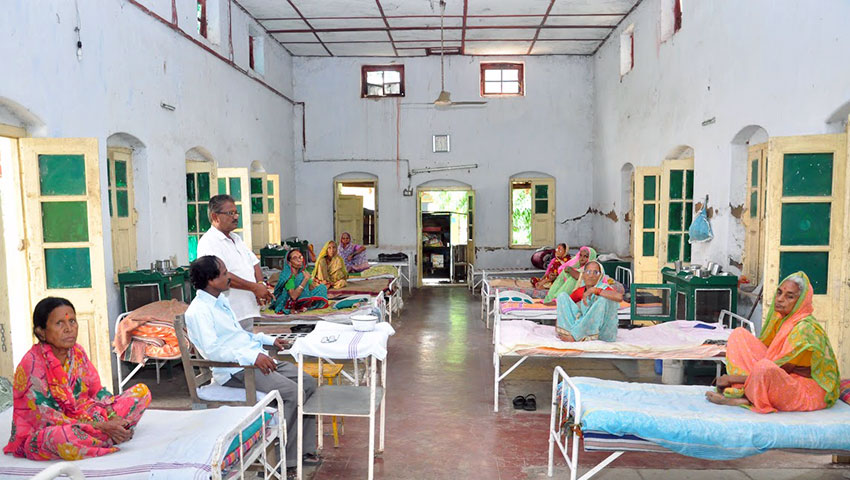 Maharogi Seva Samiti (MSS) at Dattapur was the first indigenous leprosy care centre of India established in Wardha in 1936, with the efforts of Shri Manohar Diwan (1901-1980). He was inspired and guided by Gandhiji and Vinobaji to start this initiative, which later became the training base for well acclaimed social workers like Baba Amte.
Situated 3 kms from Paunar, MSS was considered as an extension of Vinobaji's Ashram. Pandit Parchure Shastri, who was originally under the care of Gandhiji in Sevagram, was later shifted to Dattapur who became its first leprosy inmate. By 1965, the centre developed infrastructure to handle about 800 inmates. Now, it has five wards, day-clinic, and physiotherapy unit besides farms, goshalas and an industrial complex.
Commemorating the Institution's 80th year, MSS is being restructured into Arogyaniketan to include four activities viz. leprosy eradication programme, women empowerment, lifestyle education and development leadership, and skill centre viz. Agrindus at Seldoh. It is working in collaboration with the nearly ten Gandhian institutions in its neighbourhood to create a Gramswaraj model in Satoda.