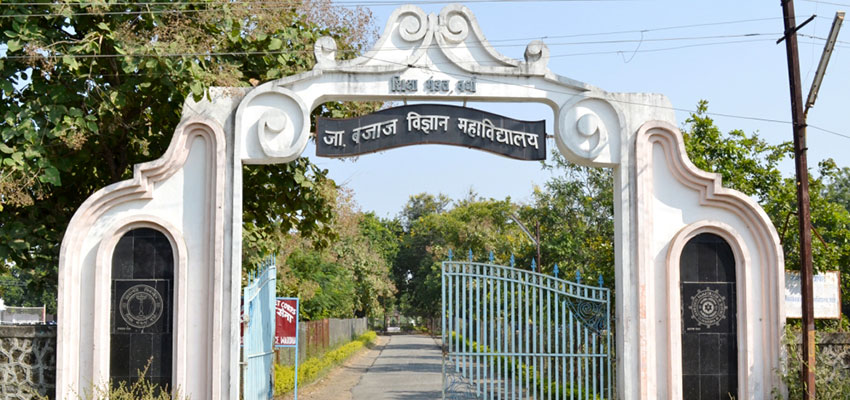 In 1914, Jamnalalji established Shiksha Mandal, in Wardha, for shaping educated manpower who would be instrumental in the nation's development. An important part of the national movement, the Mandal had the good fortune of receiving guidance from Gandhiji and other eminent national leaders. The Mandal has the distinction of hosting the first Indian Education Conference, which was presided over by Gandhiji.
Starting with a school, the Mandal has grown into a phalanx of eight colleges at Wardha, Nagpur and Jabalpur in diverse disciplines with 13,000 students on its rolls. Its institutions are known for providing values based on quality education at low cost. Many of its institutions have received honours for their high standard of education. Its Science College has been adjudged as a 'College with Potential for Excellence' by the University Grants Commission.
Shiksha Mandal's Acharya Shrimannarayan Tantra Niketan at Wardha, which is an Engineering Polytechnic, has had two of its programs in Rural and Civil Engineering and Mechanical Engineering accredited by the National Board of Accreditation, New Delhi. Its Engineering Polytechnic has been declared as 'Excellent' by the Maharashtra Government and its Agriculture College has been rated 'A' by its affiliating University. The Mandal is also associated with developmental activities in rural areas, vocational education through Community Polytechnic and other programmes.
Students of its various educational institutions excel not only in academics but also in sports and extracurricular activities. They are groomed to succeed in life. Many eminent personalities including Mr. Harish Salve, Mr. Udayan Sen, Mr. Ramesh Chandak and Justice Ravi Deshpande are alumni of the Shiksha Mandal.
Conscious of its legacy, but focused on the future, the Mandal has excellent laboratory, computer, internet and library facilities in its colleges. A new Rs. 500 million engineering college is being planned.